Becky Kibble
CPSA-EE6262-SCOTLAND-SS6262

https://www.cpsa.co.uk/scores/member/becky--kibble/97399

https://www.cpsa.co.uk/scores/member/becky-kibble/114136


Skeet, Sporting
Gun: Beretta DT10





Cartridges: Eley Selects #9 
& 
Superbs #7.5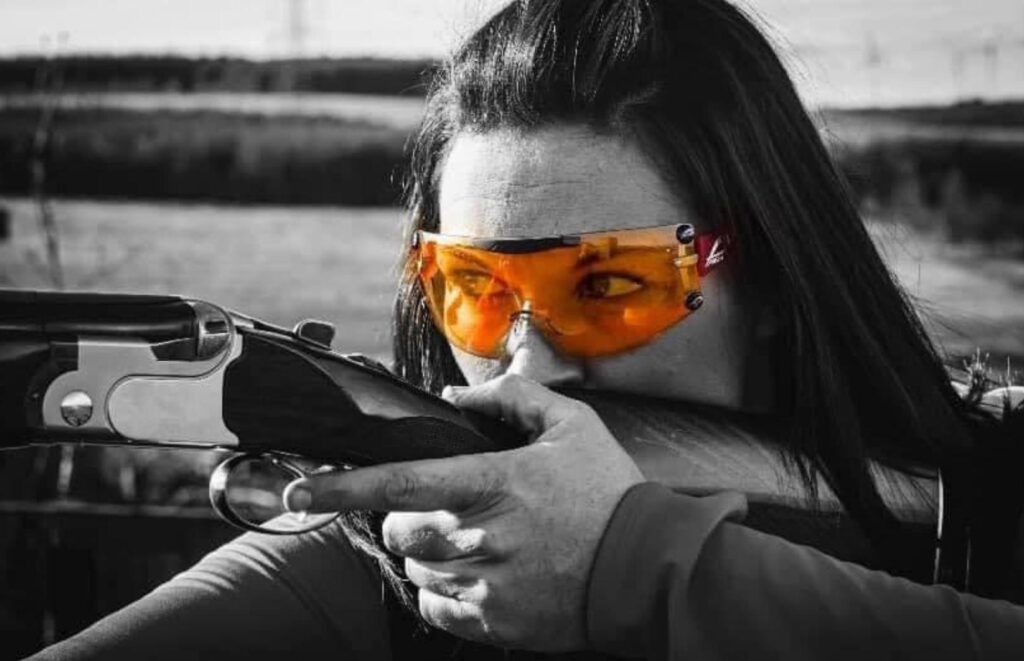 My name is Rebecca Kibble known as
Becky, I am a competition clay shooter and began my shooting career 5 years ago.
I live in Scotland a small place called Heriot. The Shooting Career began when I travelled with my dad to watch him compete for Scotland sporting team at the Home International in Jersey and watching him shoot and watching all the other females this is where and when I knew this is what I wanted to do.
I started shooting with my dad where he would take me to different ground to shoot sporting then I developed a love for Skeet. We started going to Morton Clay Targets where I began getting tuition from Paul Nelson on a weekly basis then I started working at the ground so now I am able to shoot everyday with the Sponsorship from Morton and Paul.
After training hard for 6 months and under the guidance of Paul I managed to achieve the scores to shoot for Scotland winning Scottish Lady High Gun on my first year. I am now travelling around the country most weekends attending as many competitions as possible and competing against the most experienced clay shooters on the clay pigeon shooting circuit.
When I first started clay shooting I was assigned to the C class category, since then I have progressed through B and A class and I have now moved into AA class in Skeet and B Class for Sporting, and this has all been achieved in the five years I have been shooting. Shooting is my absolute passion and I thrive on competition and pushing myself to achieve the best that I can do.
My confidence has grown so much being involved on the shooting scene and I can't see myself doing anything else but shooting. As of December 2021 I am now also proud to be sponsored by Dartford Clay Shooting Club which gives me an amazing opportunity to practise and compete against some of the best shooters in the United Kigdom.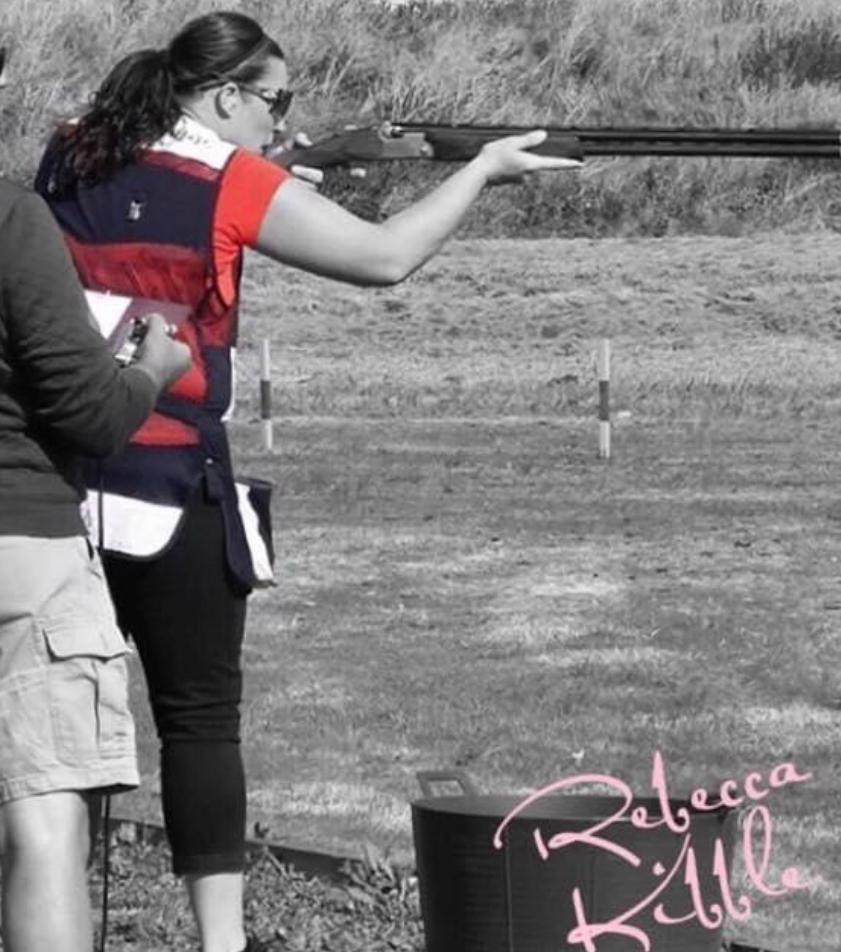 My achievements so far are:-
2017 Achievements
South Area Skeet Champion
Scottish Open Skeet Ladies High Gun
Skeet Home International Scottish Lady High Gun
First 100 ex-100 at Skeet – Cluny Clays
Scottish Open Sporting Ladies runner up
2018 Achievements
Second 100 ex-100 at Skeet – Nottingham & DistrictOne Hundred Straight Club Ladies High Gun
Ulster Open Skeet Ladies Champion
Irish Open Skeet Ladies Champion
English Open Skeet Ladies third
Welsh Open Skeet Ladies runner up
Scottish Open Skeet Ladies High Gun
Skeet Home International Scottish Lady High Gun
Skeet Home International Ladies High Gun
Scottish Open Sporting Ladies runner up
Skeet Challenge Ladies High Gun
Third 100 ex-100 at Skeet – Nottingham & District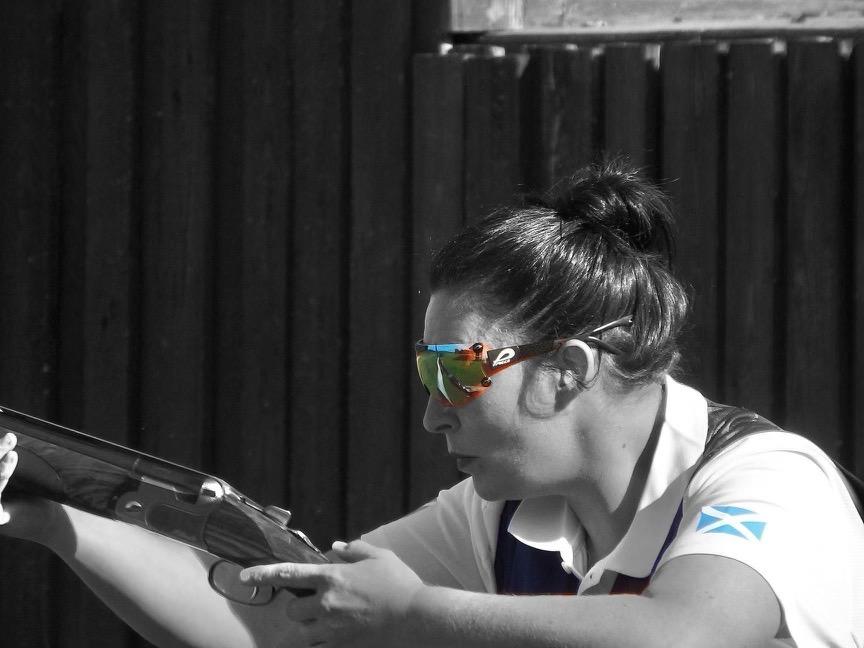 2019 Achievements
Wilson Skeet Winter Cup Overall Champion & Ladies Champion
One Hundred Straight Club Ladies runner up
English Open Skeet Ladies runner up
Ulster Open Skeet Ladies Champion & overall runner up
Irish Open Skeet Ladies Champion & overall runner up
Scottish Open Skeet Ladies Champion & Scottish Lady High Gun
Skeet Home International Scottish Ladies High Gun, Ladies runner up & Ladies team runners up
Iron Man Masters Ladies High Gun & overall runner up
World Skeet Masters Ladies Champion
2020 Achievements
British Open A Class Winner
British Open Lady runner up
Ulster Open Ladies High Gun
Irish Open Doubles Ladies High Gun
World Skeet Masters Ladies Runners Up
2021 Achievements
English Open Ladies Runners Up
English Open Doubles Runners Up
Grand Eastern Ladies High Gun
Jersey Open Over all Runners up & A Class Winner
Browning Masters Over all Cup Winner
4th 100 x Ex 100 Straight National Shooting Centre - Scotland
Scottish Open Ladies High Gun
Scottish Lady High Gun
5Th 100 x Ex 100 Straight Dartford
Home International Ladies High Gun
Home International Captains Cup High Gun
Home International Scottish Over All High Gun
Home International Scottish Ladies High Gun
Home International Ladies Team High Gun
Home International Joint 3rd Over all
6th 100 Ex 100 Straight – Dartford
7th 100 x Ex 100 Straight Dartford
Belvoir Ladies High Gun

Becky Kibble