The ground itself is extensive and we have an in house catering service which serves all types of warm and cold foods and beverages. The large clubhouse benefits from a snooker table & large screen TV for the customer to relax in before and after their shooting experience with us.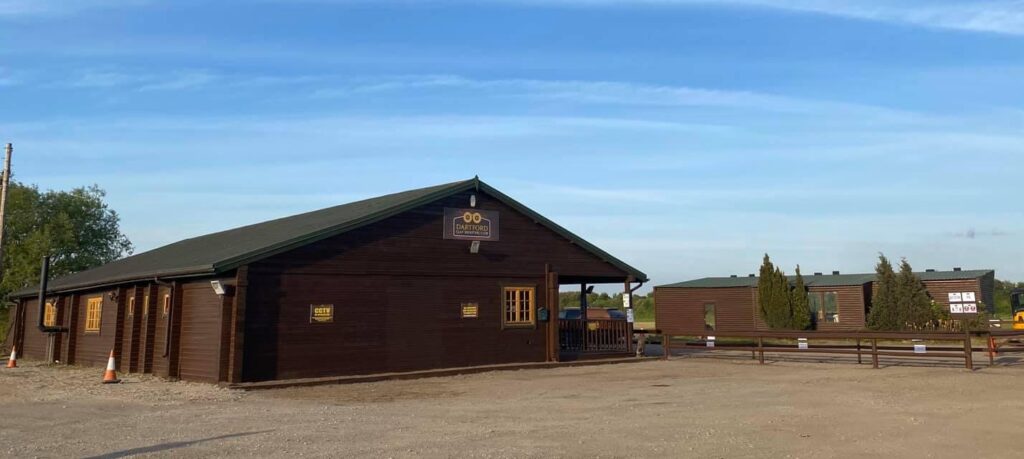 We have recently renovated our "Have A Go" lesson station and it is now bespoke to the rest of the shooting ground it is under cover and is great for all weather and situated only 10 metres from the clubhouse. The station is also totally enclosed so if the shooter or group of shooters require total privacy this can be done at ease. We also have several professional coaches on site that give tuition on the "Have A Go" lessons.
"Have A Go Station"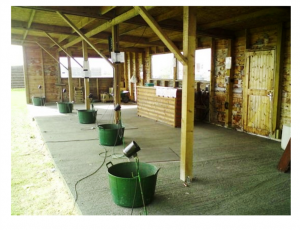 As one of a very few CPSA Premier Plus clay shooting venues in the UK, we welcome you to Dartford Clay Shooting Club, dedicated to providing top quality clay pigeon sports.
Clay pigeon shooting is an ideal sport that is enjoyed by all ages. Families and groups are most welcome. If you have never tried clay pigeon shooting before, then we have the ideal venue for your first experience of a fantastic sport.
"Safety is paramount, but enjoyment comes in a very close second".
For the experienced shooter, we offer a wide range of shooting disciplines including Skeet (English & NSSA), Olympic Trap, Compak, DTL and Sporting. You will be spoilt for choice!
Our Clubhouse is open to all visitors and offers a warm welcome, where staff are always available to assist and advise you. Enjoy a cooked breakfast at the start of your day, or take some time out to enjoy a hearty lunch from our Cafe, have a game of Pool, Darts or sit back and relax watching our large screen TV!
Please take a look around our website which should cover any questions you may have. If you do require any further information, please do not hesitate to contact us.
Pictures of the Shooting Ground itself:-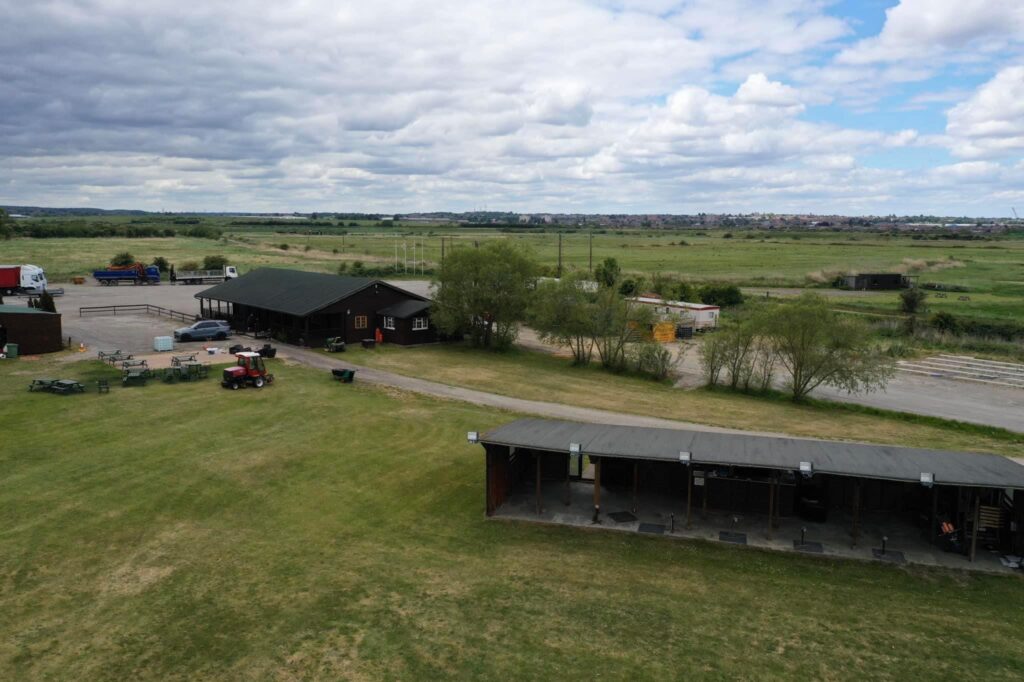 We have 4 Skeet ranges and shoot English Skeet, Skeet Doubles and NSSA, 2 Down The Line (DTL) ranges, Automatic Ball Trap (ABT), Universal Trench (UT) range, Sport Compak range (Sport Trap) and an extremely competitive Sporting layout which consists of 14 stands.
Sporting is always available for practice on each day we are open. We use a key system which allows you to shoot alone if you choose. Targets can be set with a time delay of your choice. The layout takes you out into the woods so if the weather is wet, we suggest suitable footwear as it can become muddy!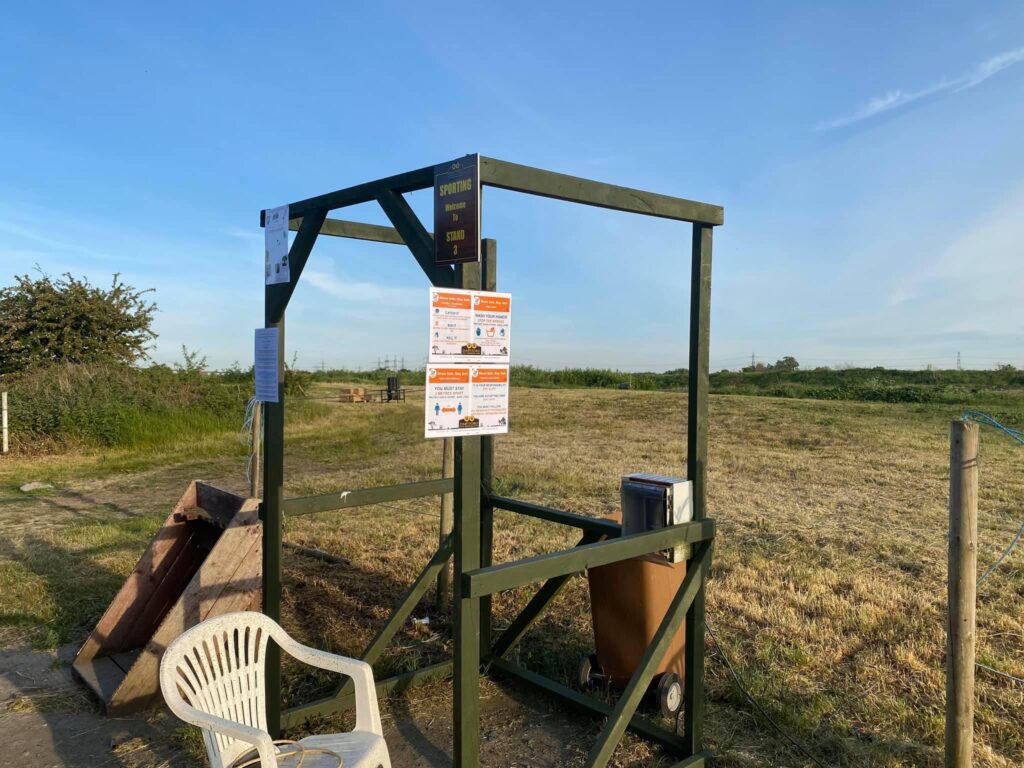 Practice of NSSA is limited and we recommend you telephone the club to see if this discipline is open.
CPSA registered English Skeet and Skeet Doubles competitions are held every weekend and NSSA competitions every fortnight.
We hold numerous CPSA registered DTL events throughout the month. Practice of this discipline is available most days, but please telephone to see if a range will be available.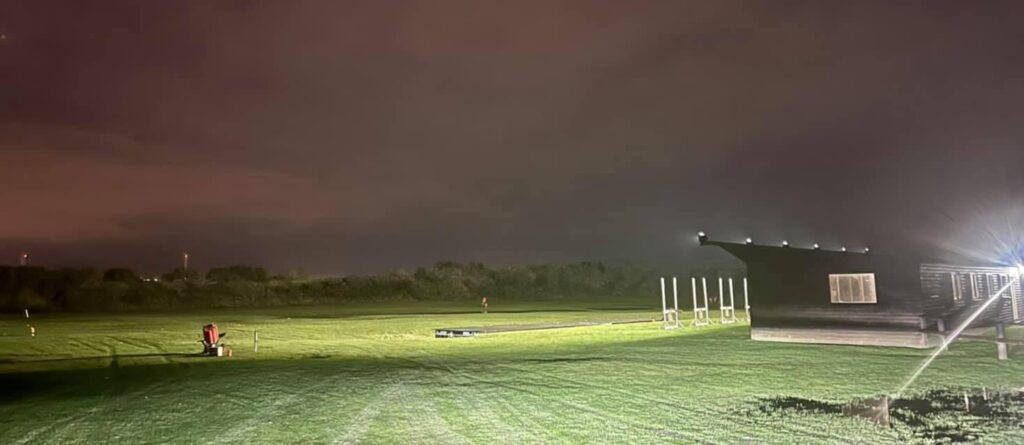 We are very pleased to be able to offer full catering facilities from our cafe. Full English breakfasts, hot snacks, sandwiches, burgers, home-made soups, hot and cold drinks and more are available from 8:30 am - 4:00 pm (2:45 pm for hot food). A pool table, dart board and large screen TV are also available in the clubhouse.
We have full disabled access to all layouts and the clubhouse, as well as disabled toilets.
Trap Disciplines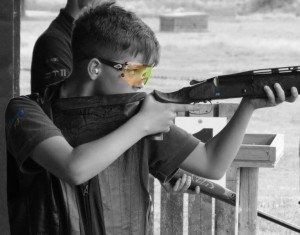 There are several, all with slightly different forms of target presentation and different rules. All, however, have one thing in common: all the targets are going away from the shooting position, originating from a trap house generally 16 yards in front of the shooter.
Common disciplines are Down the line (DTL), Ball trap (ABT), Universal trench. The Olympic disciplines are Olympic trap, and Double trap, which requires complex layouts.
Skeet Disciplines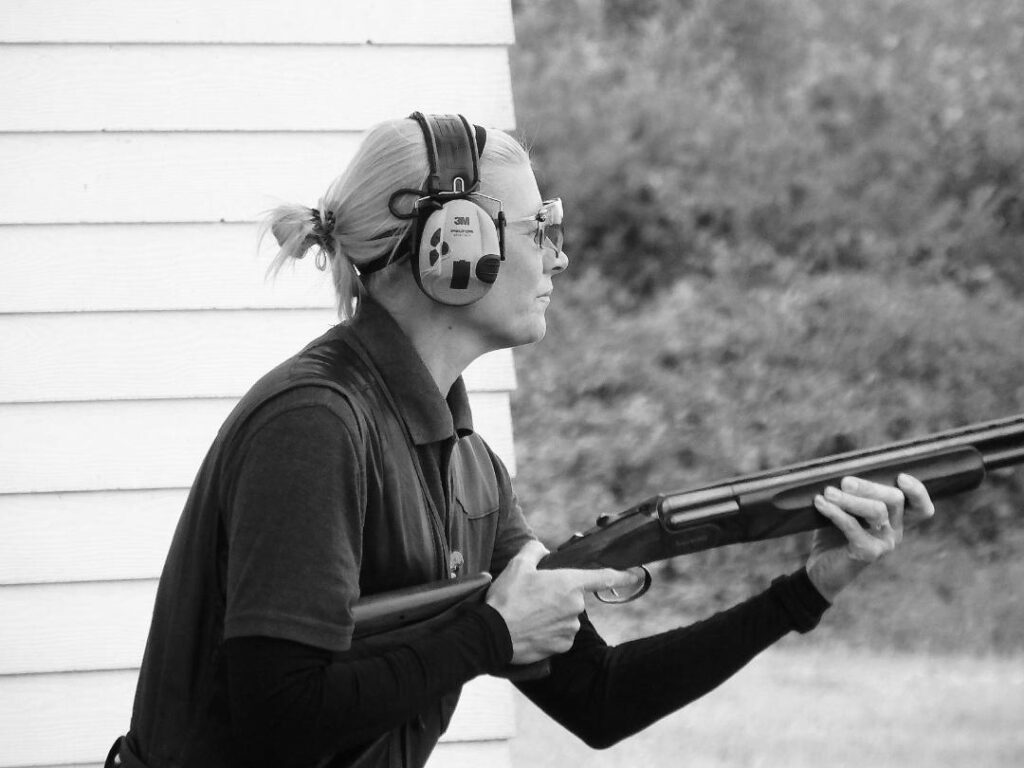 This is a game of relatively close range crossing targets, presented from a high tower on the left of the range and a low tower on the right.
Shooters take it in turns to shoot from 7 different positions or "pegs" set in a semi-circle. There is a set sequence of targets which includes doubles- simultaneous targets in the air from both towers, crossing in the air in front of the shooter.
The Olympic discipline and Olympic Skeet are broadly similar, but the targets are faster. They are shot from 8 pegs and the rules are slightly different.
The US version, American Skeet or NSSA, is very similar to English Skeet with faster targets and the two centre stands are used.
Sporting Disciplines
The objective of this discipline is to simulate the huge variety of different targets encountered in the field of shooting. A typical 100-target layout may be shot over as many as ten stands, each offering a different type of target : going away, incoming, crossing, rising or falling. Sometimes the targets presented as simultaneous pairs (two targets in the air together), or "pairs on report", when the trapper releases the second target the moment he hears the bang of your first shot. The physical features of a shooting ground, together with different types of clays travelling at different speeds, help offer almost endless variations: targets presented among trees, and against backgrounds varying from wooded hillsides to open skies. The international version of this discipline is called FITASC Sporting.
Compak Sporting allows all the usual targets from English and sporting to be combined into a competition that can be shot in a small area. Set on a Skeet or Trap range, five firing points are available, along with extra traps. These traps can be differing types of target for example Rabbit or Springing teal these are added to a combination of horizontal targets.