Whether you are a novice requiring a full course of training, or an experienced shooter requiring a few 'tweaks', we are here to help.
We are pleased to be able to offer individual or group lessons accordingly. To book a lesson with one of our fully qualified CPSA Coaches.
Please Contact Us or contact one of our Coaches directly to discuss your individual requirements and build lessons around your needs.
Stephen Williams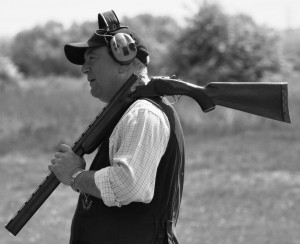 John French



Tuition fees per hour, based on 1 person, discounts for 2 or more people are available.
Novice
£65 plus clays and cartridges
Experienced
£65 plus clays & cartridges (unless you use your own cartridges & gun)
Master Class
£85.00 Per Hour plus clays & cartridges
Have-A-Go
We also offer 'Have a go' days for anyone who just wants to try this amazing sport for themselves. Various packages are available but the offers below are our most popular. If you have any additional requirements, please Contact Us. Includes, Gun Hire, Clays, Cartridges, Safety Glasses and Ear protection and one of our delightful coaches for your experience.

Deal 1
£75 per person. Approximately 45 mintues to 1 Hour 15 minutes, 50 targets – inclusive of full English Breakfast
Deal 2
£50 per person. Approximately 30 - 45 minutes, 25 targets, inclusive of full English Breakfast
Vouchers are available from our shop. They make a great present to give to that 'someone special'.